RIP Leroy 'Sugarfoot' Bonner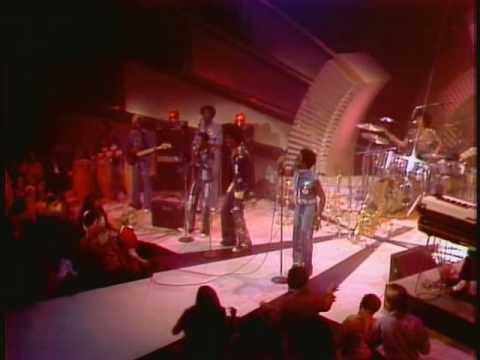 Funk legend Leroy "Sugarfoot" Bonner lost his battle with cancer on Saturday, January 26th at the age of 69.
Sugarfoot's family made the official announcement on his Facebook page, saying:
Yesterday, Leroy "Sugarfoot" Bonner passed away quietly in his hometown of Trotwood-Dayton, OH. While his family, friends, colleagues, and fans mourn his passing they celebrate fondly his memory, music, and legacy.

Sugarfoot, or Foot, or Sugar, was the founding and cornerstone artistic talent of OHIO PLAYERS and the face and sound of the OHIO PLAYERS brand, which he knit together and launched in 1964 with former members of The Ohio Untouchables. With a career spanning 56 years, he passed barely short of his 70th birthday.
The Dayton Daily News spoke with friends of Bonner:
"He was a great person with a lot of wisdom not just in music, but in life," said Keith Harrison of the bands FAZE-O and the Dazz Band.

Dayton musician Ronald Frost, a friend of Bonner's and son of fellow Ohio Player Ronald Nooks, said that Bonner will be remembered for his kindness and heart.

"He was one of the nicest people I have ever met," Frost said.
The Ohio Players formed in 1964 with former members of The Ohio Untouchables and became the house band for the New York based Compass Records and Vocalist Helena Ferguson Kilpatrick in 1967.
After briefly disbanding in 1970, the Players had a minor hit on the Detroit-based Westbound label in 1971 with "Pain," which reached the Top 40 of the Billboard R&B Chart.
The band's first big hit single was "Funky Worm", which reached #1 on the Billboard R&B chart and made the Top 20 on the Billboard Hot 100 in the spring of 1973. It sold over one million copies, and was awarded a gold disc by the R.I.A.A. in May of that year. The band signed with Mercury Records in 1974.
The band had seven Top 40 hits between 1973 and 1976. These included "Fire" and "Love Rollercoaster". The group's last big hit was "Who'd She Coo?", a #1 R&B hit in August 1976.