Happy Birthday to Dennis Edwards of The Temptations and Cory Wells and Jimmy Greenspoon of Three Dog Night!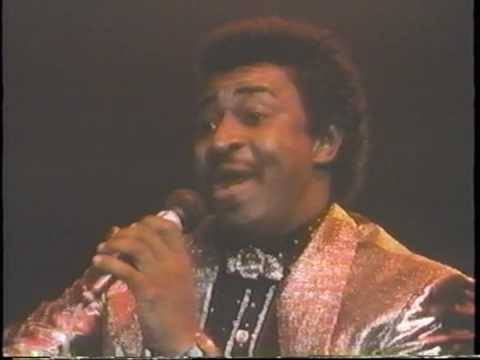 Happy Birthday to some of our Moondog 2013 artists: Dennis Edwards from The Temptations and Cory Wells and Jimmy Greenspoon from Three Dog Night!
Dennis Edwards celebrated his 70th birthday on Sunday, February 3rd. Born in Birmingham, Alabama, Edwards began singing as a toddler. In 1961 he organized his own soul and jazz group, Dennis Edwards and the Fireballs.
In 1966, as a replacement singer for The Contours, Edwards first meet The Temptations. Looking to make a change, The Temptations recruited Edwards in the summer of 1968. With his rougher gospel-hewn vocals, Edwards led the group through its psychedelic, funk, and disco periods.
On February 5, Cory Wells celebrated his 71st birthday. Wells came from a musical family and began playing in Buffalo-area bands in his teens. Wells joined the United States Air Force directly out of high school, quickly forming a band. During and after his miliary service, Wells continued to play in various bands before forming Three Dog Night with Danny Hutton and Chuck Negron in 1968.
Three Dog Night earned 13 gold albums and recorded 21 Billboard Top 40 hits, seven of which went gold. Wells sang lead on on of their three Number One records, "Mama Told Me Not to Come."
Long time Three Dog Night keyboardist Jimmy Greenspoon will celebrate his 65th birthday on Thursday, February 7th. Born in Los Angeles, California, Greenspoon played in various bands through the 1960's before meeting Danny Hutton, Cory Wells and Chuck Negron in Three Dog Night. Greenspoon helped re-launch Three Dog Night in the mid 1980s and continued to tour with them today.
Moondog 2013 will feature The Doobie Brothers, Three Dog Night, The Temptations Revue featuring Dennis Edwards, and The Spencer Davis Group. Tickets are on sale now.
The 2013 Majic Moondog Coronation Ball is presented by Runyon & Sons Roofing. In association with Klaben Auto Stores.